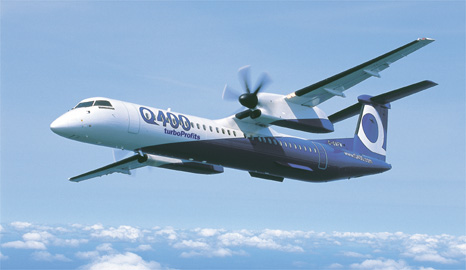 As you can see – the flights are ready for online booking as of now. Departure time in Ukund is daily at 15:00. The flight from Naironi to Ukunda leaves also daily at 13:35.
The airline's management has been considering making a move to use a smaller aircraft for some time now to more comprehensively serve Kenya's domestic destinations.
Sources from the tourism industry were upbeat when it became known that Lamu, Malindi and Ukunda would be served from the 28th of March onwards, in time for the Easter holiday season. Said a regular Nairobi based source:
'That will help us beat those damned travel advisories because passengers destined for Diani can now fly to Ukunda directly from Nairobi, after they have cleared customs and immigration. In fact, passengers from even the region can now book their flight to Ukunda without using a taxi from JKIA to Wilson Airport. I hope that the Jambojet flights will be linked to Kenya Airways flights from say Entebbe or Kigali so that expats can get to their resorts without using the Likoni ferry. Last week it was again utter chaos when some ferries did not report for work. It is a bottleneck for us Kenyans and not a good welcome or goodbye for tourists when they are stuck at the ferry for hours'.
Other coast based stakeholders were equally swift to welcome the new services and Lamu and Malindi, which have suffered from lack of enough accessibility by air in the past, will no doubt benefit.
At the same time has a source close to Kenya Airways also confirmed that the Q400 will also be deployed on the routes from Nairobi to Eldoret and Kisumu, where frequent complaints about flight delays in the past raised the attention of the Kenyan national assembly two weeks ago.
Willem Hondius, Jambojet's CEO, went on record earlier today when he said: 'We have chartered this aircraft to complement our current fleet of three Boeing 737 planes which are serving the existing routes. However, the Q400 will also be utilized on Kisumu and Eldoret in order to improve services on these two routes. Lamu and Malindi are leading tourism destinations, globally acclaimed for their pristine beaches and unique cultural sites. Ukunda, also known as Diani, has an airstrip serving Kenya's busy south coast tourism circuit. By flying to these destinations, Jambojet will be hoping to tap the anticipated increase in traffic especially to Lamu where the government plans to construct a $5 billion port'.
Please use the Share Buttom to let your friends know about this new route to South Coast !!!!